UNILOB is a well known and recognized consulting company. We offer a wide range of business support services. Our offer is directed to individual companies, business organizations and various institutions supporting entrepreneurship. We have obtained an extensive experience in implementation of international projects. Comprehensive services for international investors interested in Polish market constitute the key area of our business operations.
Due to an extensive experience and a unique method used to prepare and perform study tours UNILOB has become the leader in the area of training groups of foreigners in Poland and groups of Poles abroad.
Government relations consulting constitutes a crucial and a separate part of our business. UNILOB is one of few companies in Poland engaged in legislative monitoring and implementation of lobbying campaigns. We are considered as a forerunner of professional lobbying in Poland. Lobbying campaigns performed on behalf of our customers primarily focus on the area of economic regulations.
We offer:
Interventions and representing Client
PR Campaigns
Entrepreneurship and local development
International Consulting
Study Tours in Poland and abroad
Lobbying Campaigns
Do you want to know more?
Write or call us
The company UNILOB was established as a continuation of the Gemini Project funded by the United States Agency for International Development USAID. The project was implemented in Poland by Development Alternatives Inc., Coopers & Lybrand and Harvard Institute of International Development in 1991- 99. Supporting development of the private sector in Poland and dissemination of principles of the market economy constituted the main objectives of the Gemini Project.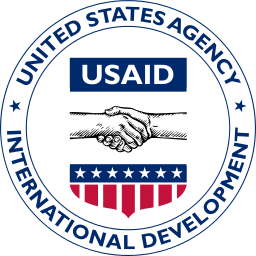 Following completion of the Project in 1999, specialists employed by Gemini established UNILOB. Today our company provides commercial consulting and training services for public and private sector entities and for individual companies in Poland and abroad. As a forerunner of the idea of professional lobbying UNILOB guarantees provision of specialized services in the area of government relations and interest advocacy based on the highest professional standards and the Code of Professional Ethics adopted by APLP in Poland.
Our reviews speak for themselves

We also bring a strong interest in coaching and capability building, with an emphasis on emotional.
Kathleen Smith
Senior Director

I love that moment when we find the connections between organisations and envisage the initiative or platform.
Van Hunter
Senior Director

He was great in planting the seed and allowing the group to transition into a collaborative discussion pertaining.
Macquarie Telecom
Leadership Group

We also bring a strong interest in coaching and capability building, with an emphasis on emotional.
Fred L Smith
Senior Director